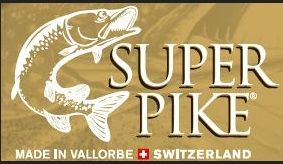 SUPER PIKE SAWBLADES BUNDLE 12


Super Pike Jewellers Saw Blades are made in Vallorbe Switzerland these high quality sawblades have become the benchmark for today's jeweller.

Made to precise standards each pack contains the same high quality year after year. The rounded backs make it easier to turn corners & follow curves, operations which may break other sawblades.

The teeth on Super Pike Sawblades are filed not stamped to ensure even clearance and straight cutting.



Sold in Bundles of 12 blades or packets of 144 blades (1 gross).




Other Customers Also Purchased