Home

/

Permanent Jewellery
Permanent Jewellery
INFINITE. FOREVER. PERMANENT.
The hottest fashion trend today is a fine chain bracelet or chain that never comes off. Industry experts agree permanent jewellery will be the hottest trend for years to come. On Tik Tok alone, #PermanentJewelry has generated millions of views!
Calling all Entrepreneurs
You can become a permanent jewellery artist with little investment and training. We have everything you need to start selling permanent jewellery, for new startups or existing boutiques: Welders, chains, tools, and supplies!
HOW DOES IT WORK?
Using an Orion micro welder from AJS, you simply place a chain around your customer's wrist or ankle and then weld the open link closed. The entire process can be completed in 10 minutes and is totally safe. Charge $35, $70, $140 or more for every bracelet you sell for a quick ROI!

Want to take your business to the next level? Apply to be a reseller for the opportunity to sell Welders and Kits to your customers/community.
HOW DO I SELL IT?
Start your own business and become a permanent jewellery artist by selling at fairs, markets, or home parties. Or add permanent jewelry to your existing jewellery studio, beauty shop, boutique, tattoo or piercing studio.
WHAT DOES IT COST?
Get started for as little as $4,000 and recoup your investment after selling 30 to 50 bracelets!
---
HELPFUL VIDEOS



Adding Permanent Jewellery to your Existing Business (2min 51 sec)
How to sell Permanent Jewellery (2min 19sec)
3 Tips for selling Permanent Jewellery (2min 49sec)
---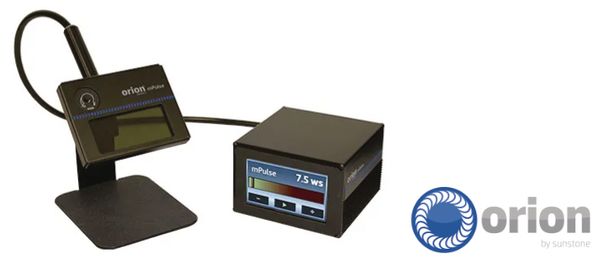 Setup Instructions
Watch the following video for instructions on setting up your new Mpulse 30 Welder.


Click here

for more information.


---
Here are the products you need to get started:
| | |
| --- | --- |
| Code | Product Name |
| 24-305-450 | Orion mPulse 30 - Pulse Arc Welder |
| 27-180-120 | Cutter - Antelope End Cutter Flush 120mm |
| 27-330-130 | AJS Plier - Standard Chain Nose 130mm Blue Grip |
| C022BLC-105 | Chain Pre-Cut - Sterling Silver Belcher size: 1.50mm |
| C040KF-105 | Chain Pre-Cut - Sterling Silver Trace size: 1.50mm |
| C080KF-45 | Chain Pre-Cut - Sterling Silver Trace size: 3.20mm |
---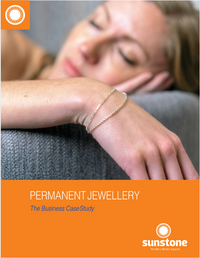 Click here to download this Business Case Study on Permanent Jewellery. (5 pages)
---