Home

/

Collet Making Tool 0.5ct to 2.0ct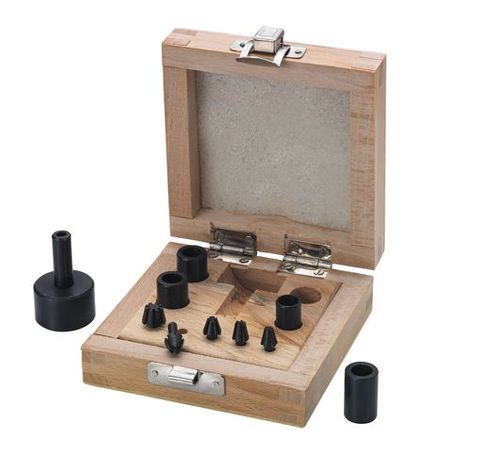 Collet Making Tool 0.5ct to 2.0ct
$79.00 ex gst
Stock Locations
Online:

In Stock

Sydney Branch:

In Stock

Melbourne Branch:

In Stock

Brisbane Branch:

In Stock

Adelaide Branch:

In Stock

Perth Branch:

Out of Stock
Description


Simplify your collet making and get perfect results every time. All claws evenly spaced for 3-claw, 4-claw, 6-claw and 8-claw collets from 0.05 ct up to 2.0ct.

1. Simply cut required number of metal wires & insert in grooves of collet formers.

2. Slide the matching sleeve in place to join wires at top and solder together.

3. Remove made collet from former and cut to required length.