Smart tools for clever choices
The AJS Design Centre provides a number of smart tools to help our customers determine the best equipment for their needs.
Check out the smart tools below.

AJS Tool Kits
Tool kits especially created to help get you on your way in a variety apsects of jewellery making.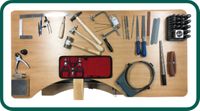 Choose the Tools for your Bench
Let us help you tailor a tool package to suit your requirements. Ideal for beginners.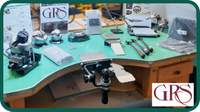 GRS Product Selector
Let us help you choose the best Setting & Engraving tools for your needs.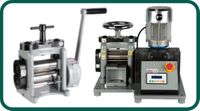 Rolling Mill Selector
Simply select the features you want and we'll present you with the machines that will meet those specs.




Design a Hallmark Stamp
Provide us some info and we'll come back to you with a quote for you to consider.




Vaniman 'Smart Dust Collection System'
Simply fill in the form below to provide us some information about your work stations and we'll come back to you with a detailed plumbing recommendation and a proposal for you to consider.



Welder Selector
Simply provide some preferences and this tool will help you determie the best Welder for your needs.

Determine the Best Soldering Boards for You!
Check out our informative and to-the-point video which discusses the popular Soldering Boards and their various uses.
(8 min)

Ring Band Length Calculator
Input some essential info and we'll make the calculations for you.

Precious Metals Weight Calculator
Input some essential info and we'll calculate the 'cut-to-size' weight of a specific alloy.


Metal Weight 'Casting Calculator'
Enter some essential information and we'll calculate the amount of metal you will require for your wax tree.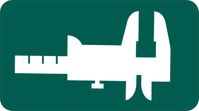 Minimum 'Metal Gauge' Recommendations
Enter some essential info and we'll let you know our recommendations for the minimum gauge (thickness) of metal to use for your job.


Bangle & Bracelet Sizer
This tool gives you guidelines for sizing, as well as helps you determine exact diameters and circumferences.

Jewellers Calculator
Quick solutions to frequent problems.