Home

/

A Passion for Perfection
A Passion for Perfection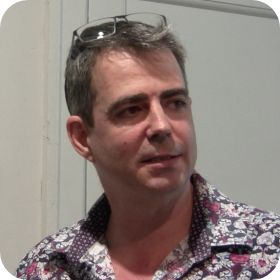 The son of a skilled Engineer / Fitter and Turner, James Tyler had every opportunity to be introduced to what mattered most in engineering ... detail.
"It has to be as good on the inside as it is on the outside" his father would say. Those wise words would become the principle by which James would guide his own workshop passions.
James is a traditionally trained, custom design jeweller. His business 'James Tyler Jewellery' is located in the beautiful Brisbane Arcade.

His workshop uses a wide variety of materials including platinum, 22ct, 18ct and 9ct gold, palladium, titanium, neoprene, silver and custom combination materials such as Mokume Gane. It also contains state of the art equipment such as an Orion Pulse-Arc Welder.

James has developed the highly specific skill of gem setting that enables the workshop to guarantee full in-house creation. He is also a proud inductee into The Gold and Silversmiths Guild of Australia.

With a deep passion for his craft, James proudly shares his knowledge and skill, endeavouring to strengthen the next generation to keep the craft of true high-quality handmade jewellery alive.

James' passion also extends to the tools he uses. In conjunction with his brother Matthew, who also shares his father's "attention to detail" philosophy, they set out to develop the tools they wished they had, but could not find.

Hence the niche range of Tyler Brothers jewellery tools and in memory of their father, James and Matthew proudly continue the family way of "as good on the inside as it is on the outside".
Impressed with the quality of the Tyler Brothers Setting Plates, AJS is proud to have established a partnership with such a dynamic Australian supplier as Tyler Brothers and make their products available to our customers.

Your choice when choosing a Tyler Brothers Tool will be a piece of workshop equipment designed to function perfectly each time and to outlast you!
Click here for more information.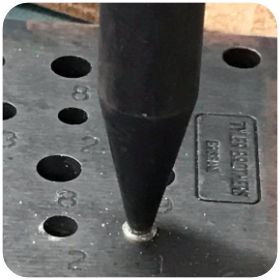 ---
Share your Success Story
Click here to provide us with your Success Story or the Success Story of someone you know.