Tomorrow's Jeweller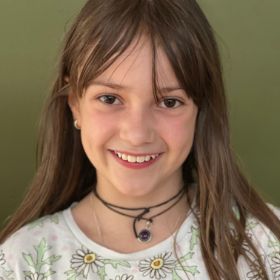 A big thank you to Arkie Barrow for sending in this lovely story of her journey in jewellery-making so far.
"My name is Arkie Barrow. I am 11 years old and I love to make jewellery."

"I started my jewellery journey by making wire wrapped crystal necklaces, then in 2022, I participated in a few sterling silver jewellery workshops."

"Then my parents, for my birthday, supplied the basic equipment to make some small and simple sterling silver pieces from AJS and ever since I have been going there to get all my jewellery supplies."

"Amber and Erika (in the Sydney showroom) have been so lovely and helpful with all my jewellery questions. I can't wait to keep making and creating more jewellery!"

Thanks very much Arkie for your very kind words. At AJS we like to think we are supporting the jewellers of tomorrow today!
---