Home

/

AJS TV Productions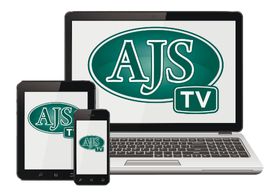 AJS TV Productions
Check out these great informational videos
---
AJS Product Library
Click on the menu at the top RHS of the Video Playlist below for a run down on products that interest you.
---
AJS Tool Kits
Click here for more information on AJS Tool Kits
---
AJS Chasing & Repoussé Tool Sets
---
Sunburst Range of Discs, Points and Pins
---
---
Ion-Stream Jewellery Cleaning Kit for Retail Jewellers
Click here for more information and/or to purchase this kit.
---
Electroplating Jewellery with Renata
Renata demonstrates the process electroplating pieces of jewellery using 24 carat cyanide free plating solution.
---
Choosing the Right Solder for Your Job
Dan Cox explains how to determine the right solder to use for your job.
---