William Geach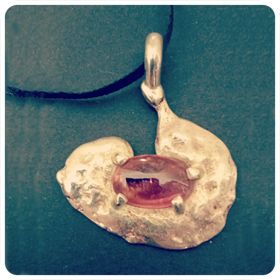 Submission from: William Geach
Business: Hobbyist - Mindarie, WA
Item: Pendant
Tourmaline gemstones. Set in 925 silver.
AJS Products used: Jewelry molding Rubber, Delft Casting System Kit, Pickle, 925 Silver and Files.
---
Share your Art
Click here to submit your Showcase Submission and potentially win a $50 AJS Gift Voucher.