Home

/

Katrina's Blue Necklace
Katrina's Blue Necklace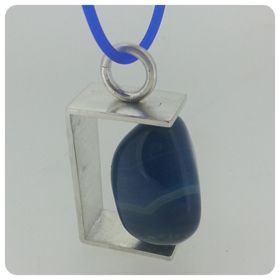 Submission from: Katherine Grocott
Business: Katherine Grocott - The Gap, QLD
Item: Katrina's Blue Necklace
A commissioned piece, where the client wanted something unique to showcase a vibrant blue tumbled stone. The stone revolves inside the setting making it visible from all angles. The bail is large enough for the client to change from a chain to neoprene to ribbon depending on what she is wearing. The stone has two small divets top and bottom and was actually drilled by one of the Brisbane AJS staff! Best service ever!
AJS Products used: Saw and blades, Orca soldering torch, Pliers, Files and Saeshin Strong 207S/106 Micromotor.