Kelly's One of a Kind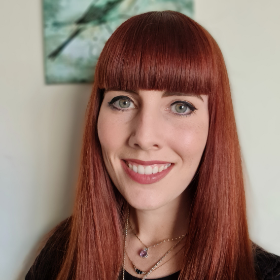 Brisbane based, Kelly Cristaldi started out making earrings and bracelets with semi-precious stone beads, as well as teaching herself to string pearls.
She says, "A half-day bangle-making workshop and an 8-week beginners course in silversmithing with Dan Cox gave me the knowledge and the confidence to endeavour to produce the kind of silver jewellery, set with gemstones, that I love to wear."
"However, as I was finishing that course, I fell pregnant and due to morning sickness wasn't able to practice for a while. I have since had my hands full with my kids and a part time job. My two boys are 5 and under and are a real handful!"
To Kelly's credit, she attempts to make the most of the little spare time she has to silversmith, improve and hone her skills, problem solve, and teach and challenge herself to make jewellery.
Kelly currently creates pieces for friends, family and herself using the fairly elementary tools that she possesses. As her boys get older, she hopes to have more personal time to make more jewellery and sell some pieces.
Kelly says, "My passion for jewellery is firmly placed in my love of gemstones and making beautiful, wearable settings for them. I also have a love for all things unique and one-of-a-kind. So, I always try to make pieces with a point of difference or something to give them their own personality."
Kelly is always pushing herself to tackle new aspects of jewellery-making. She says, "Recently I had the guts to play with the more expensive medium of gold to make a gold ring with a silver setting and also to make my first basket setting."
At the moment Kelly says her achievements are more to do with hitting personal goals, rather than having a fully stocked online store or plenty of clients. "Although one day I would like to work towards these things," she says excitedly!
We look forward to Kelly achieving her goal of more 'me time', letting her abundant talents loose, and turning her passion to creating and selling the unique jewellery that so obviously excites her.
---
Connect with Kelly on Facebook