Kirsty Mawer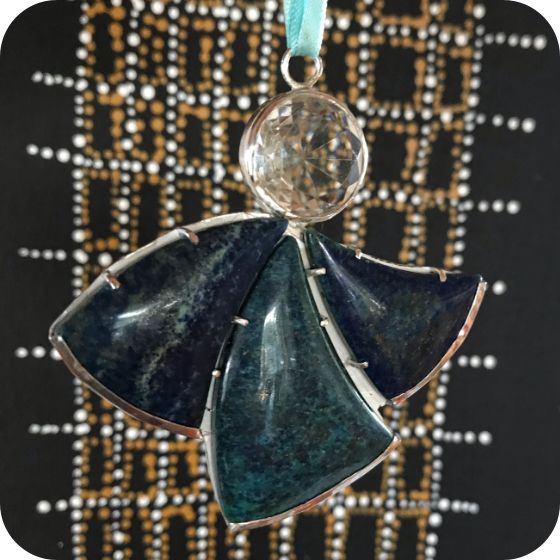 Submission from: Kirsty Mawer
Business: Hobbyist - San Remo. VIC.
Item: Angel Christmas Decoration
A decoration made from stones picked up at a gem fair in Anakie, QLD when on a road trip from Vic to Cape York. Not sure what type of stone it is but the glass crystal was given to me by my mother-in-law. The plate is .8mm 925 with posts 1.2mm wire and bezel .5mm. A total experiment that paid off. I am still a learner and teach myself with various degrees of success and a lot of failure!
AJS Products used: Solder, flux, and wire.