Home

/

An 'old dog' can learn new tricks!
An 'old dog' can learn new tricks!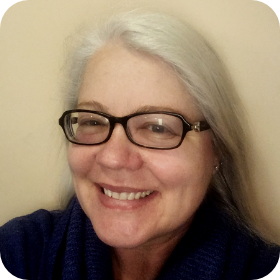 An 'old dog' can learn new tricks!
Many AJS Brisbane customers will know Kahni Burrows from her wax-carving demonstrations at the AJS Demo Days.
Kahni believes that the great strength of wax-carving is how easily it lends itself to the creation of jewellery that is highly figurative in nature.

Coming from a sculpture background before she found silversmithing, making little tiny wax sculptures that could then be cast in metal seemed like the perfect fit for her. Kahni has happily made jewellery using this method for her online stores PlanetPickle.com.au and ArtifaktDesign.com.au – the latter being for her bespoke commissions.
A few years ago, however, Kahni's eyesight underwent a rapid deterioration due to mCNV – degenerative near-sightedness causing bleeding, tearing and scarring of the retina. "So there are times when I simply can't see well enough to carve wax. Disaster!" Kahni exclaims.
Rather than give up her figurative style, Kahni decided to change direction and learn something completely new - sculpting in the virtual world.

Kahni said, "Now, I am no spring chicken so this was pretty daunting. In just over a year, I hauled myself up the learning curve to use modelling programs such as Fusion360, Mudbox, Maya, Blendr and Zbrush, and a nice big monitor, to build pieces."

Once sculpted in the virtual world, Kahni could print them out in wax resin on a 3D printer and then lost wax cast in the same way as she would have done in the past.
Kahni's confidence in this new way of working has grown to the extent that when she was approached by a client to create a pendant for his fiancé that referenced their beloved King Charles Spaniel, she used Zbrush to make the model rather than hand-carving the piece from wax as she would have two years ago.

Once printed and cast in sterling silver, the finished piece, in the form of Otto pulling on his tuggy toy, looked just the way it would have if she had hand-carved it.

Kahni said, "The client and his fiancé were over the moon with the result and I am pretty pleased with it myself. Looks like you can teach an old dog new tricks!"