Home

/

Legor Ultra White Rhodium 2G for Bath 1L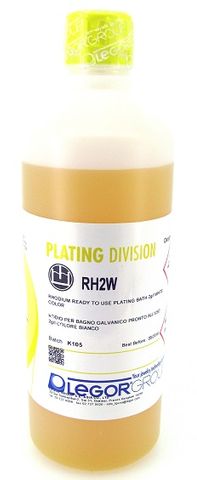 Legor Ultra White Rhodium 2G for Bath 1L
$2,989.82
Stock Locations
Online:

In Stock

Sydney Branch:

In Stock

Melbourne Branch:

In Stock

Brisbane Branch:

In Stock

Adelaide Branch:

In Stock

Perth Branch:

In Stock
Description


Produces an ultra-bright and brilliant white colour without the grey overtones that often occurs in other finishes. Ultrabright Rhodium also provides superior wetting qualities which combined with gentle agitation stops hydrogen bubbles from sticking to the surface of the parts being plated. The result is an ultra bright white colour without dull spots. Supplied ready-to-use in a 1litre bottle. No mixing or additives are required. Ultrabright can be deposited directly onto Gold, Silver, Palladium, Copper & Nickel.

Temperature:- the bath operates between 20 - 60 o C (40 o C optimum)

Anode type:- use platinum or platinized-titanium only.

Voltage: from 2 volts to 6 volts (2.5 volts optimum).

Agitation: Gentle to moderate.

Added bonus - Ultrabright Rhodium can be shipped by air!


Downloads