Home

/

Vaniman Design | Aust Jewellers Supplies | Jewellers Tools & Equipment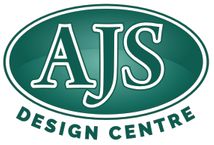 CUSTOM DESIGNED: VANIMAN 'SMART DUST COLLECTION SYSTEM'
Breathe Easy!
With a ...

VANIMAN "SMART DUST COLLECTION SYSTEM"
Use this tailored design facility for 3 or more work stations
Create a clean, healthy workplace
Extract harmful particulates right at the source and know that you and your
staff have a clean, healthy environment to work in.
Convert your scrap into cash
Collect your waste precious metal and convert it into cash.
AJS will plan and supply a tailored collection system to meet your needs.
We'll engineer safety and efficiency into your working environment.
We'll properly balance your system to maximize suction to every station.
The system will collect your waste precious metals.

This is a free service from AJS.
Start the design process now!

All we need is a little input regarding your needs. Simply fill in the form below to provide
us some information about your work stations and we'll come back to you with a detailed
plumbing recommendation and a proposal for you to consider.

Allow 5 days to receive your proposal.
Click here for the dental application.
---