Home

/

Her story is in history
Her story is in history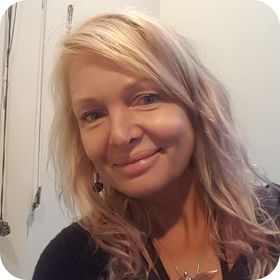 Her story is in history
Melissa Stannard has a passion for exploring the beauty in decay and the value in the overlooked.

Bringing deep meaning to her creations, she describes herself as a narrative jeweller, a constant gatherer and a collector of the lost and found.

As an Indigenous artist, storytelling is an important part of Melissa's culture and heritage.
Melissa is a Gamillaroi woman and expresses, shares, and brings awareness to issues with often difficult subject matter, personal narratives and lived experiences.

Melissa works across a range of mediums including jewellery, sculpture, print, painting and drawing.

She enjoys working with materials that have had a previous life and as such her practice to date has mostly encompassed working with found objects, assemblage, and lost wax casting.

Inspired by the beauty in decay, the traces left behind, and the echoes of past lives, Melissa's work is process driven. Objects are transformed by her intuition and sensitive response to materials.

Working with these collected elements, she reflects upon their history and surfaces through combining the lost and found with precious and semi precious materials.

Melissa's work engages with themes of nostalgia, memory, trauma, abuse, domestic violence and issues of survival. She often works with the binary opposites, fragility and strength, and is inspired by her local environment at the Sunshine Coast.

Weaving new stories with fragments of the past, Melissa believes each object has a story to tell. She hopes to move people with her work, to have an emotional response that triggers memories, feelings and evokes a deeper reflection.

One of Melissa's most significant sales was to Hetti Perkins, a renowned Indigenous Arts Curator. But the best was to come later when Melissa received an email from Hetti saying how much she loved Melissa's art.

Melissa recently took up the position of Arts and Ecology Artist in Residence for 1 month at the Maroochy Botanical Gardens.

One of her roles has been to conduct school holiday workshops. She really enjoys connecting with children and delights when she sees that she has empowered them in developing their creativity.
Congratulations Melissa on your optimistic outlook on art and life - and decay!

Meliissa's art will be on display in coming months at ...
The State of Shine- Melbourne
Contemporary Wearables Exhibition - Toowoomba
SE Aboriginal Arts Markets - Sydney

Click here to see some of Melissa's work.