A Hidden Beauty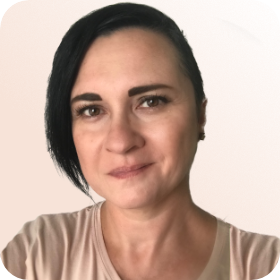 A Hidden Beauty
When Bek Caesar was asked to turn a rough opal into a piece of art, she jumped at the chance.
Her customer came across the opal when she was rummaging through a drawer. It was a gift from a fossicking friend some 30 years prior and held sentimental value for her.
She remembered seeing Bek's wire-wrapping in a Facebook group and knew Bek was the person to take her rough rock and transform it into something she could wear close to her heart.

A bookkeeper by trade, Bek started crafting in her spare time to offset the stress of work. As crafting hobbies tend to do, her activities morphed from 'pour painting' to 'fluid art jewellery' to 'wire-wrapped jewellery' and has now led into lapidary as well.
Bek enlisted the services of Matty from the Rock & Gemstone Opal Shop, who cut and polished the stone to perfection. The customer was stunned at the result! "I've had that packed away for 30 years! I had no idea that it could be so beautiful!" she exclaimed.
Bek proceeded to sketch a couple of designs for her customer as she likes to give people options to choose from.

For this opal she sketched a flowery, old-fashioned style and also a more modern style. The customer chose the traditional design and Bek set to work.
"A sketch is different to actually making the design workable in wire, but I was able to achieve a wrap almost identical to the sketch," Bek was delighted to say.

The customer was extremely happy with the end result and can now wear this gorgeous stone proudly and be reminded of the person who gave it to her and the journey it took to get there.
Bek gained great pleasure for her part in the process and exceeding her customer's expectations.
"On a deeper level," Bek says, "It speaks to me of the hidden value in a person. You can't see the true beauty inside until the rough surface is gently polished away."

To see more of Bek's amazing work visit 1:3 Art on Facebook.