Home

/

Jewellery Photography Tips and Tricks | Australian Jewellers Supplies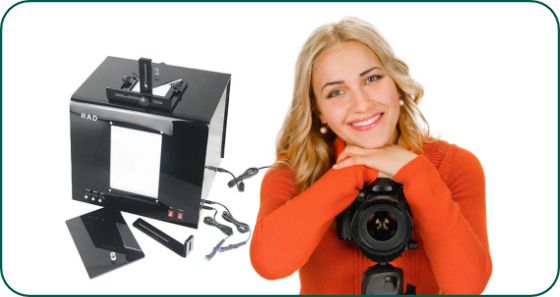 Jewellery Photography Tips and Tricks
Avoid these common mistakes and make your jewellery photos shine!
Sloppy Prepartaion
Most imperfections and blemishes can be removed from your pieces during manufacturing but this should be completed prior to the photo session. What you can do is remove labels, strings and stickers and have a microfibre cloth handy so you can remove smudges and fingerprints and dust. Even small specks of dust will be visible in your photos. The better this preparation is the less will be required in editing and photoshopping.
Incoinsistency
When your images change too often in relation to your other products this distract and confuses customers and lowers the professional appearance of your website, Face book page or catalogue. So be sure to crop and size photos consistently, use the same lighting, backgrounds and other settings.
Create a template or style guide to ensure that each image is taken and edited in the same way.
Busy Backgrounds
The most effective way to keep images sharp and clean is to photograph against a white background. Light backgrounds, especially white will give the jewellery a timeless feel and are much less distracting than coloured or patterned backgrounds. Remember to choose a style and use that throughout all your jewellery photography.
Unnecessary Props
Generally, you should not worry about props or stands because they tend to be distracting and spoil the clean, sharp and professional look you should be aiming for in your photos. In fact it is best not to hang jewellery at all but rather to arrange it flat against a white background. Simple framing and background is more visually pleasing to the eye.
Inaccurate White Balance
Unless you are an experienced photographer and know how to set the white balance manually it is advisable to choose the automatic setting on your camera. This will allow the camera to recognise the type of light source being used and ca'pture the colours as close to real life as possible. Most cameras have manual white balance setting so if possible learn these by trial and error.
Reflections
Yes, jewellery by its very nature is shiny and sparkle is great but camera lens reflection and white highlight spots are not. Take great care to not create these distractions on your pieces while taking photos. If reflections are causing you some trouble try changing the jewellery's position, the cameras position or the light source position. Zoom in closely to check that your images have not captured any reflections.
Soft Focus
Keep everything in focus by shooting with an aperture of f/11 or greater for maximum sharpness and crispness. Sharp depth of field is what we are aiming at here and even some standard digital cameras have the ability to self-focus so that depth of field can be improved. The more "fall off" or soft focus you have the less your customer will be able to see your product.
Contrasty Light
The use of harsh lighting is a big mistake in jewellery photography. Direct, or contrasty light is notorious for exposing imperfections in jewellery, adding shadows, creating reflections and other problems. So, it is best to use balanced light sources such as professional studios or light boxes. It is also recommended that you learn your cameras manual mode capability so that you can control the level of light your camera absorbs. Unless in a professional studio it is not recommended that you use flash.
Cropping and Sizing
It is very important to crop and size all you jewellery images in the same way. Multiple crops and sizes will only confuse your customers and lessen the look of your offering. This should not be confused with photo shots taken at different angles which is advised. Develop your style rules so that you always crop and size in exactly the same way.
Angles
Customers would like to see your images from more than one angle sit is almost like holding the piece in their hand and looking at it from multiple angles. You should aim for a front shot, a close-up detailed shot and a top view. You can use many other angles but stay consistent.