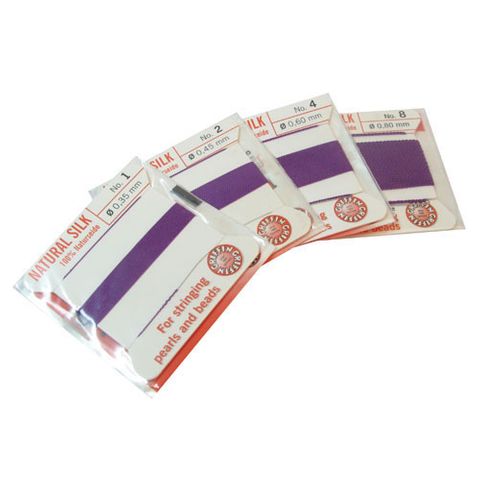 GRIFFIN SILK THREAD - AMETHYST


100% Natural Silk - The traditional way.

Silk Thread - Griffin « Naturseide» is made using only real silk from China and is « the best of the best» made exclusively out of the high-quality centre part of the silk cocoon. This special thread is ideal for making all types of necklaces from pearls, stones and beads.

Carded 2metres of thread with needle.


Similar Products...
Other Customers Also Purchased