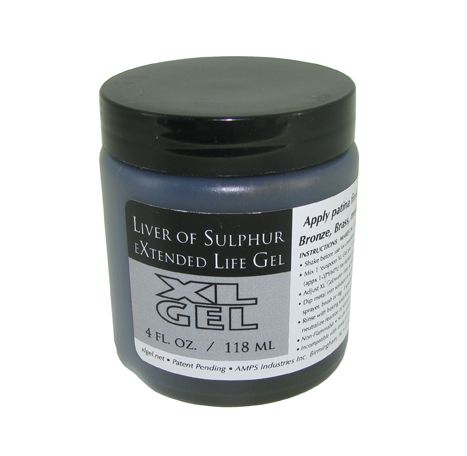 Liver of Sulphur


XL Gel is used to patina metals such as silver, copper, bronze, metal clay. It has a shelf life many times that of dry liver of sulphur.

XL Gel is non-flammable and it poses no dry inhalation hazard.

To ensure consistent results stir XL Gel well before use. For the darkest patina mix 1 teaspoon of XL Gel per 350ml heated water (approximately 60 o C). You can adjust the mixture ratio to achieve the desired effect.

XL Gel may also be used in its ready form by brushing it on.




Similar Products...
Other Customers Also Purchased