Home

/

Castaldo LiquaCast No Shrink RTV - 4kg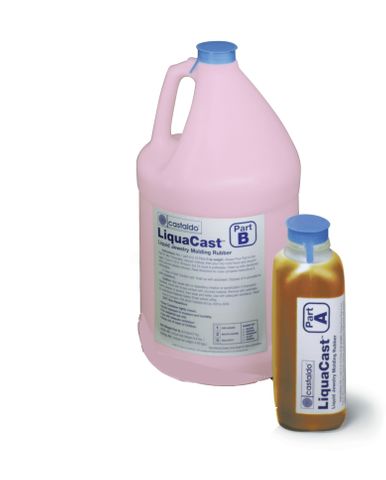 Castaldo LiquaCast No Shrink RTV - 4kg
$321.02 ex gst
Stock Locations
Online:

In Stock

Sydney Branch:

Out of Stock

Melbourne Branch:

In Stock

Brisbane Branch:

In Stock

Adelaide Branch:

Out of Stock

Perth Branch:

Out of Stock
Description


LiquaCast Long-Life 0% shrinkage RTV rubber is formulated to last for decades without softening, distorting or degrading in any way.



LiquaCast Long-Life makes moulds that are extremely strong, tough and tear-resistant, another reason they will last and last despite repeated use. It' s perfect for complex moulds, difficult undercuts and spirals and cores. And it' s compatible with most computer generated CAD-CAM resin and difficult to mould CAD-CAM wax patterns.



LiquaCast Long-Life is easy to use, too. Low viscosity means that it is easy to measure, easy to mix, easy to vacuum and easy to pour. And it' s easy 1:10 mix ratio by either weight or volume means that measuring and mixing mistakes are much less likely than with 1:10 compounds.



LiquaCast Long-Life 0% shrinkage liquid RTV is a firmer rubber - ideal for delicate and difficult to inject patterns. Firmer rubber means less pattern distortion during injection. Small channels will not be squeezed closed during injection and result in patterns that are not filled completely. Great for filigree!



Moulds made with LiquaCast Long-Life have a glossy, shiny surface that produce waxes with a glossy, shiny surface. That means greater efficiency because the final castings require less polishing and generate less metal loss.




Downloads