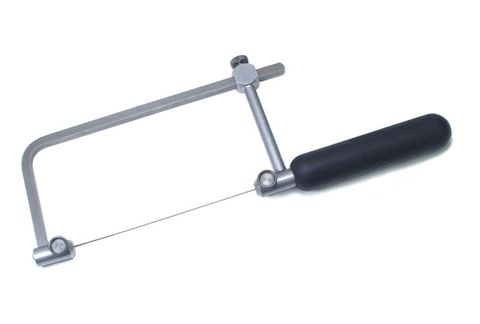 Sawframe Prior Adjustable 75mm
$39.85 ex gst
Stock Locations
Online:

In Stock

Sydney Branch:

In Stock

Melbourne Branch:

In Stock

Brisbane Branch:

In Stock

Adelaide Branch:

In Stock

Perth Branch:

Out of Stock
Description


Perfectly balanced, Swiss design sawframes with ergonomic handles to reduce fatigue plus a unique method of gripping the blade without slipping.

The blade locking system maintains precise alignment and eliminates wobble to reduce blade breakage while making insertion of blades quicker and easier.

The locking screws can be used on either left or right hand.



Made in Switzerland from high quality spring steel.