Home

/

CYANFREE GOLD PLATING SOLUTION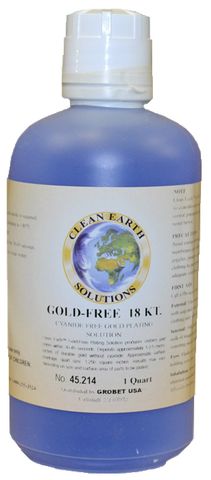 CYANFREE GOLD PLATING SOLUTION




Four simple steps for gold plating over gold or silver:

1. Ultrasonic clean the item;

2. Electro clean with ZFM;

3. Wash in Pickle 250g/L solution at room temperature to etch the surface;

4. Gold plate in usual fashion for 30-40 seconds at 60 o C, at 3-4 volts using a stainless steel anode; Rinse item between steps and after plating in distilled water.



Use a curved stainless steel anode to ensure an even build up of plate on all surfaces. The gold solution deposits a durable and wear resistant gold plate in 30 - 45 seconds. The 1L solution is premixed, do not dilute.


Similar Products...
Other Customers Also Purchased